Backyard Tent Wedding | Hubbard, OH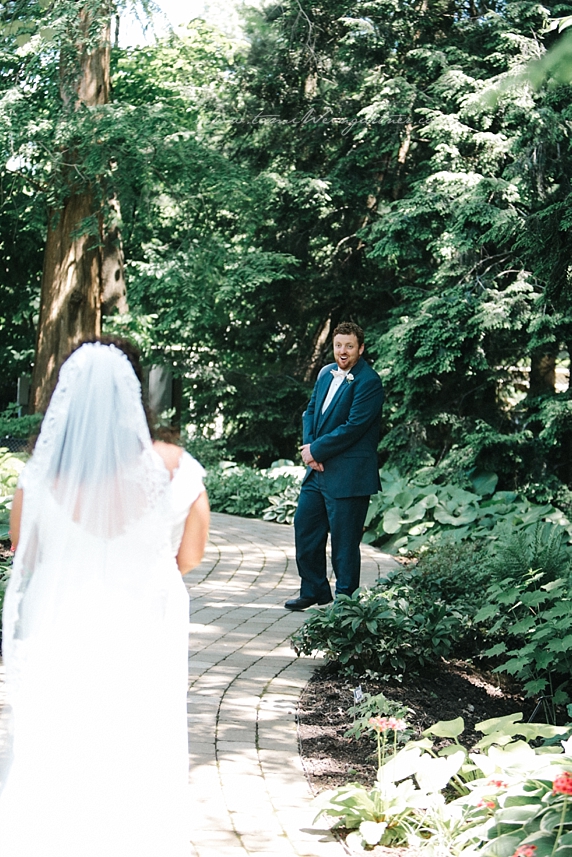 Photographs Notes: This was a great backyard wedding reception. With both the bride and groom getting ready at home. Then use sneaking over the Fellowes Riverside Garden in Youngstown, OH for the 'First Look' (the grooms expression was absolutely priceless) and family photos. We then went back to the couples home and photographed the family made desserts. And got a chance to take a look at the tent with the tables set up with candles, white linen, chiavari chairs, and gorgeous florals featuring pink peony's. And those super sweet little bird salt and pepper shakers....I love all things birds and they were perfect for a garden reception. Then off we went to the ceremony location at Pauline Pergola at Harding Park. Which was my first experience with a ceremony at that location. I loved the the chiavari chairs made another appearance for the wedding it really tied it all together. Oh and the family pups came along with the ceremony in their little bow ties :) so sweet.
Drinks, yard games and a delicious barbecue catered by Medure's greeted the couple and their guest on the return home. They danced the evening away on the patio after dinner. And the paper lanterns & candlelight gave off the perfect glow after the sun went down.
More tent weddings please!!!! I loved everything about every backyard wedding and reception I've photographed this year.